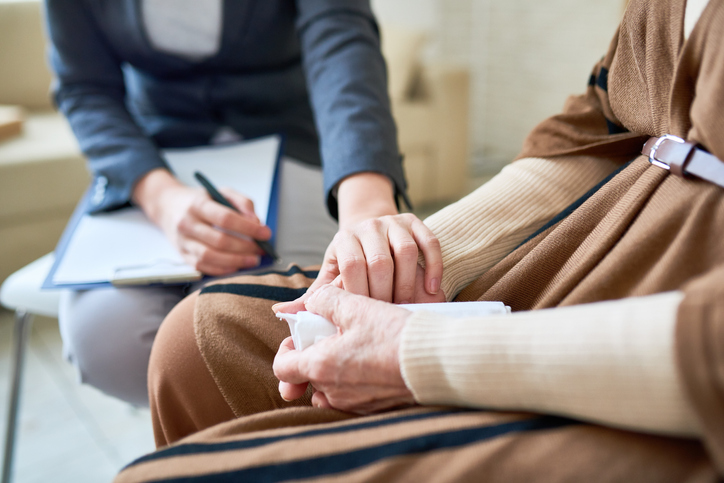 Medicare offers a wide range of services, helping retirees have access to quality healthcare in the later years of life. But there are limitations in coverage, which is why every person needs to understand their options and compare available Medicare plans.
Mental health issues are pretty common among Medicare recipients. According to Commonwealth Fund, an estimated 31% of older adults live with mental illness.
Medicare Coverage and Out-of-Pocket Expenses for Mental Health
When it comes to mental health, there are many services that are included in Medicare. So whether a patient needs outpatient appointments or it's necessary to admit someone to a general or psychiatric hospital, many of these costs can be paid by Medicare.
But check the limits on your Medicare plan. Typically, there are copays, coinsurance, and even a lifetime maximum for mental health services. These copayments can be as high as 20% after reaching the deductible. Every patient needs to know their anticipated expenses for these out-of-pocket costs. Gap insurance or a supplemental plan might be a good fit to minimize these expenses if needed.
Mental Health Services Covered by Medicare
Medicare Part A covers hospitalization, and Medicare Part B covers outpatient appointments and treatments. Examples of mental health services available through Medicare Part A include:
Mental health services in hospital admission
Up to 190 days of inpatient services in a psychiatric hospital (a lifetime maximum)
General hospital services (unlimited)
These costs can add up because of deductibles and copays, resulting in $10,000 or more that needs to be paid out-of-pocket.
Examples of mental health services available through Medicare Part B include:
Annual depression screening each year through a primary care doctor
Psychiatric evaluation for the diagnosis of mental illness
Other types of diagnostic testing
Psychotherapy or counseling services through licensed professionals (either individual or group sessions)
Family counseling
Mental Health Limitations Through Medicare
Certain mental health services might not be covered through Medicare. For example, a private hospital room or private duty nursing is only paid through Medicare if it's deemed medically necessary.
Also, most patients will want a Medicare Part D plan to cover the cost of prescriptions.
Personalized Medicare Advice: Choosing the Right Plan
When you have questions about Medicare services and plans, Active Medicare Solutions is here to help. Reach out to our expert team to discuss your individual needs and find the ideal Medicare coverage. Call at your convenience: (804) 874-6000.
Ready to discuss your needs? Contact us today!